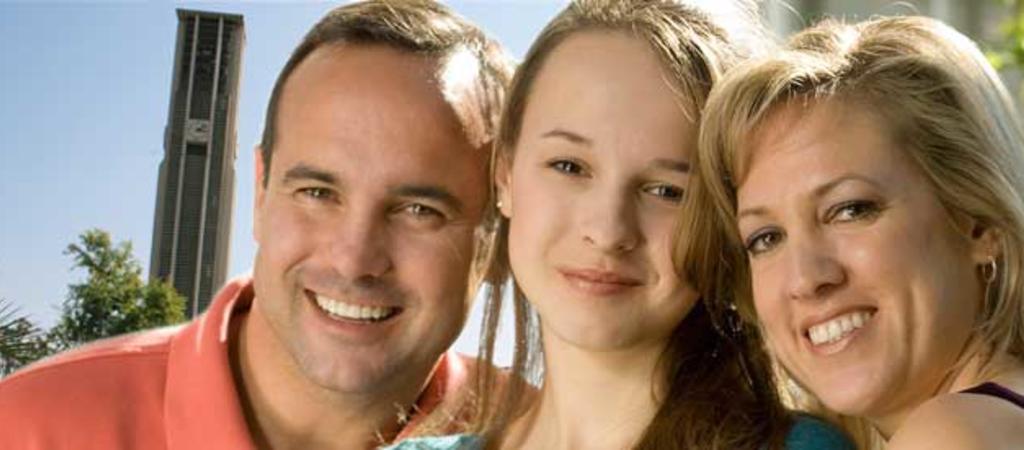 Support Your Students' Career Goals
We know that you want your students to make wise decisions, especially when it comes to choosing a major and selecting a career path. Our counselors, resources and events help students make the best choices as they plan for the future. Explore our programs and encourage them to take advantage of our services.
UCR Highlander  Family Orientation Presentation.
Events Your Student Should Attend
Career Fairs
We host career fairs on campus throughout the year. Your student can meet employers from a variety of fields including engineering, technology, law, teaching and more.
---
Workshops
Our workshops are led by highly qualified counselors who provide advice on attaining jobs and internships, building an excellent resume, the importance of networking and how to approach graduate school.
---
Company Information Sessions & On-Campus Interviews
Prior to on-campus interviews, company representatives host information sessions. Typically, they give an overview of the company, provide specific information about the positions they are interviewing for and answer any candidate questions.
Help Your Student Gain Work Experience
Internships, volunteering and part-time jobs are great ways for your student to gain the work experience employers expect. Our counselors can provide advice and resources to help your student access those opportunities. UCR Handshake also lists hundreds of internships and part-time jobs.
---
Internships
An internship can provide real-world experience tied to your student's major and allow them to see what it's like to work in a particular industry. To earn academic credit through an internship, your student should contact their academic department directly.
Attend an internship workshop. We offer several each quarter. See our calendar for upcoming internship workshops.

Plan ahead. It can take one or two quarters of research to find the right internship. Many competitive summer internships have application deadlines as early as the prior Fall. Student should start planning early.

Update their resume. For a quick critique, students can stop by during Drop-In Hours or make an appointment  for a more in-depth review.

Attend career fairs and company information sessions. Employers attending these events are often seeking interns. See our calendar for upcoming career fairs and information sessions.

Check UCR Handshake regularly. UCR Handshake lists hundreds of internships.

Speak to family, friends, academic advisors, etc. This type of networking may reveal "hidden" internships.

Participate in the On-Campus Interview Program. The On-Campus Interview Program  frequently hosts employers seeking interns.
---
Volunteering
Students seeking careers in education, human services and the humanities often discover that nonprofit or public service agencies don't have the budget to hire interns. In these fields, volunteer work and community service are excellent pathways for students seeking experience. Many hospitals, local governments and school districts have a volunteer coordinator who can help students determine whether or not a volunteer experience would be helpful to their educational journey. We can help your student throughout the process.
---
Part-Time Jobs
The emphasis placed on internships in education often overshadows the reality that part-time jobs are equally important in helping students gain experience. Students can access Scotlink at any time to pursue part-time positions both on campus and in the surrounding community. Students should also take advantage of our information sessions, job preparation workshops and career fairs. These events provide opportunities to broaden networks and create leads for possible employment.
Is Graduate School the Right Choice?
Students and families often visualize a career path that includes graduate or professional school immediately following undergraduate graduation. This can be a great track, but many variables should be considered first. Deciding factors may include finances, long-term career goals and whether or not immediate practical experience would be more valuable.
---
To find out if grad school is the right choice, your student should:
Frequently Asked Questions
---
---
---
---
1